Four years ago, psychologist Leonard Sax (MD, PhD) wrote a well-received book titled "Boys Adrift." The doctor tried to answer the question, why have so many young males fallen into passivity and indifference?
Dr. Sax had heard more and more parents complain that their boys stayed indoors most of the time, spent hours on video games, and in general seemed to lack the confidence and esprit de corps that had characterized boys throughout history.
"Something scary is happening to boys today," Sax concluded. "From kindergarten to college, American boys are, on average, less resilient and less ambitious than they were a mere twenty years ago. The gender gap in college attendance and graduation rates has widened dramatically."
The book's full title is, "Boys Adrift: The Five Factors Driving the Growing Epidemic of Unmotivated Boys and Underachieving Young Men." Sax lists the five factors right on the cover: "video games, teaching methods, prescription drugs, environmental toxins, devaluation of masculinity."
It's worrisome that he seems to like them all. That might be a clue that he has not solved this mystery. Indeed, let's consider the possibility that none of these theories is the deep answer we want. Let's start from scratch and consider the things we know for sure.
First of all, critics have often noted that schools seem organized more for girls than for boys. Most boys do not want to be confined to a desk; they would rather be outside playing and competing. Second, not only are boys kept passively inside, they are forced to deal almost the entire day with reading, writing, and arithmetic, probably not their own first choices.
But these factors are historically common. Boys have always been restless at their desks. They have often stared out the window and daydreamed. Furthermore, in many other cultures and ages, discipline was greater; serious academic work was demanded. So it's not as if there were some golden age when boys had it better. No, they have it worse today, and for reasons that are new.
We are now arriving at the heart of darkness.
Consider that all school activity revolves around two basic skills, reading and arithmetic. Students spend a lot of each day on these and must learn them in order to advance to any other subjects. Failure in these two subjects virtually guarantees failure in all subjects, and in all of life.
Perversely, our public schools, for more than 50 years, have used dysfunctional methods that virtually guarantee failure for the ordinary boy (that is, a boy who will struggle to a degree but finally says, screw this.) 
To learn to read, he is told he must memorize English words as graphic designs. He fails for all the reasons that Rudolf Flesch explained in his 1955 bestseller, "Why Johnny Can't Read." Almost as devastating, the boy must learn arithmetic using one of the dozen curricula collectively called Reform Math. These are exceptionally cumbersome and frustrating for children, as has been amply documented.
Now imagine a boy, restless and impatient, locked in a situation he doesn't really like, engaged in activities he might prefer to avoid. He senses that instruction is gratuitously difficult and tedious. Increasingly, he rebels. Already he glimpses a future hopeless and horrible, where he will never be allowed to succeed.
He comes to school every day depressed and is told to memorize sight-words, which is very difficult to do. If he actually does master 100, the next 100 will overwhelm his brain. Simultaneously, he is made to learn arithmetic in ways that he can't understand. Even his parents can't explain to him the techniques he is supposed to learn.
So every day, every week, every month, the ordinary boy stares at a sign flashing in the air: ACCESS: DENIED.
Whatever it is he is supposed to do, he can't do it. He wants to, he really, really wants to. What else does a boy have but cockiness and confidence? Boys rule! Or they once did. But their sense of being master of any situation is no match for the dark genius of our Education Establishment.
He becomes sullen, then angry. He hears his parents whispering about him. He goes to conferences where his teacher talks about remediation and dyslexia. He's told he has ADHD. He might need Ritalin.
Imagine when he is seven and failing. Imagine when he is eight and still failing. Imagine when he is nine and more blatantly failing. Imagine how many discussions he has had with his teacher and parents about his inability to do the simplest things. Imagine the interior collapse of confidence. If his parents and all adults in his world think, to put it bluntly, that he is retarded, then he must be.
The signs flash everywhere: SUCCESS: IMPOSSIBLE. DREAMS: CRUSHED.
Dr. Sax put a lot of emphasis on video games but perhaps he has it backwards. Consider that the school world makes boys feel helpless. But the virtual world lets many boys be the smart, extremely capable people they actually are. Which world would you choose to remain in all day?
Dr. Sax puts a lot of emphasis on early literacy instruction, as if this is a strain. Why would it be a strain if boys actually did learn to read? Reading is fun. It's the con that is the strain. It's adults pretending to teach children to read but not letting them learn to read that is the killer.
Dr. Sax speaks of masculinity being undervalued. Maybe it's more directly a case of masculinity hemmed in and, as the school years pass, neutralized.
Finally. one can never escape the impression that there is premeditation in all of this. Does the Education Establishment use these methods to induce a loss of confidence? Then they are evil people. If they don't know any better, then they are incompetent people.
May you never have to tickle Google for a list of America's top online colleges. If you do, you'll get a steaming pile of doo-doo created by fake online school ranking sites. You'll get list after list of America's top online colleges — the top online colleges that paid to be listed on these fake school ranking sites, that is.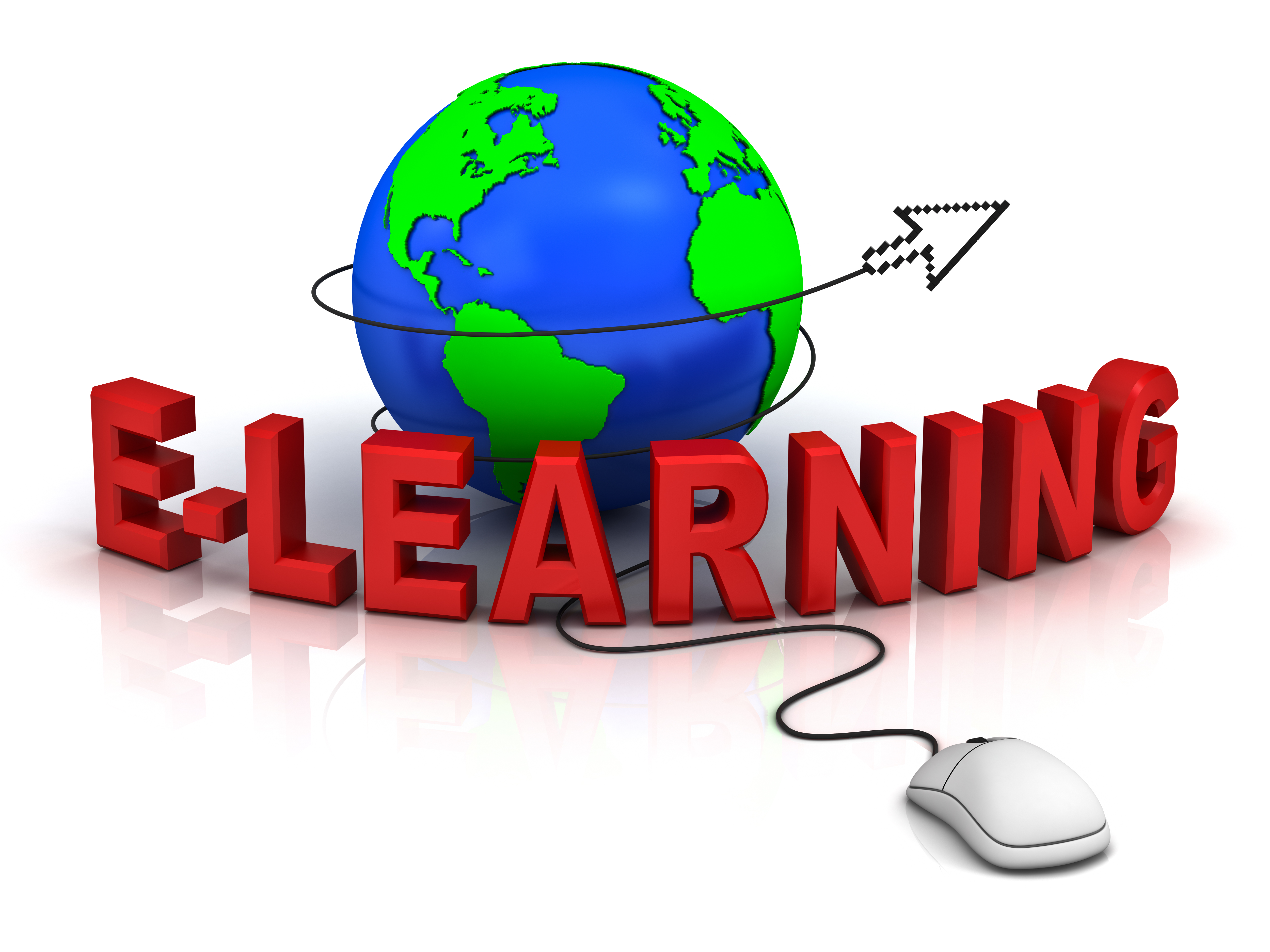 Mindful of the useless pile Google serves up in the "top online school" sector we, here at Get Educated, decided to tackle the task of creating a series of editorial opinion lists on some real top online degrees. Here's our first rating list, compiled from a review of 350+ online masters in education that we have stockpiled in our amazing online college guide.
These online masters degree options are not listed in any meaningful order (#1 is not better necessarily than #10). We note why each degree has managed to impress us, and why we believe it may also interest you, or your K-12 teaching colleagues. Our emphasis here is largely K-12 education technology online, but stay tuned as we'll soon have more top lists, aimed at higher education experts as well as corporate training types.
This is a list of the top 10 online masters in education with an education technology emphasis that, after 23 years of reviewing online colleges, we'd pick ourselves if we were in search of the best online masters. Each degree is from a graduate education school we'd be mighty proud to list on our teaching resumes. As always, let us know if we missed anyone. Tweet us at @GetEducated!
1. Columbia University Teachers College – Online Masters Computing in Education
Columbia began recruiting teachers for their hybrid (online + on-campus) summer intensive masters in 1983.  Today, teachers can tackle this degree 100% online or opt to combine online courses with a culture-soaked (July) campus intensive in NYC. Let's be honest.  A Teacher's College pedigree is nothing to sneeze at.  Your alumni network will be second to none; this alone may be worth the high cost ($40,000-$50,000 plus campus residency costs) to list this top online masters in education on your resume.
2.  Indiana University – Online Master in Instructional Systems Technology
If you crave a top grad education school that won't bust your piggy bank you'll fall in love with IU.  This public "Ivy" is a pot of career gold for pauper teachers.  Indiana offers the double whammy; a reasonable public university price tag – about $16,000 – PLUS high prestige among educators. Their online masters in edtech has been so successful the school plans to offer their very first online doctorate in education (Ed.D) in 2012-2013. Go Hoosiers!
3. Pennsylvania State University, World Campus – Online Master of Education in Instructional Systems, Educational Technology
Penn State is oft touted as the queen bee of quality in erudite distance learning circles.  No one has been doing distance learning longer – and some would argue better – than the elearning egg heads at the World Campus. This public university first offered distance learning courses in 1892.  Yes, I said 1892.  In the early days of distance learning PSU used postmen on horseback to deliver agricultural lessons to rural farmers. Today, the highly-decorated World Campus delivers wireless courses to jungle-bound students on high tech topics like GIS mapping. I like that they don't outsource their online graduate programs to a team of Johnny-come lately adjuncts. Their online masters in education are staffed by the same pedigreed pundits who teach at their residential graduate school of education.
4. Boise State University – Online Masters of Science in Educational Technology
Teachers, choose your academic poison.  The master of science (MS) in edtech requires the GRE and a thesis and is meant to prep teachers for a scholarly doctorate degree (which Boise also happens to offer 100% online). The master of edtech, on the other hand, is a practitioner's hands-on program intended for educators who want to make a difference with their students right NOW.  No GRE or thesis is required.
One big bonus: this degree is low in cost, and if you want a more scholarly emphasis this is one of the few programs that will let you knuckle down and do a more traditional masters degree research curriculum in prep for that online doctorate degree. (The BSU distance Doctor of Education in Educational Technology (Ed.D.) program will officially begin accepting students in fall 2012.) At $12,500 this is an amazingly solid distance degree for academic researchers. And trust me, the only thing cheap about this school is the price tag. These guys know their stuff.  No fluff or flash.  Just hard-core, brain-busting teacher education online.
5. George Washington University – Online Master of Arts in Education & Human Development in Educational Technology & Leadership
If I had a head for hammering out education policy this is where I'd ring the virtual grad school bell.  GWU opened a teacher's college in 1909 and has used their location in D.C. to engage in research and yammering on education policy ever since. This program is thick with educational theory.  Perfect for career climbers interested in big wig administrative matters. This top online masters in education is not specific to K-12, but rather provides a broad theory basis for computers in education and training at all levels.  Online students enrolled here come from corporations and government institutes as well as the little red schoolhouse. The GRE or Miller Analogies Test is required, but if tests cause you terror GWU will kindly waive these exams if you already hold an accredited masters degree.
6. Michigan State University, East Lansing College of Graduate Education – Online Master of Arts Education / Technology & Learning
Welcome to Michigan, where the focus is on K-12 teaching from start to finish. The online MA degree in Education is available only online, and not on campus. This is a non-thesis degree that won't meet state licensing requirements. Online courses address discipline specific tech tasks like Learning Mathematics with Technology and Learning Science with Technology. At over $20,000 this university is pricey compared to their edtech state college competitors, but if you teach science, math or special education the Michigan online course line-up in these disciplines is impressive.
7. University of Illinois Online, Urbana Champlain – Online Master of Education in Educational Policy Studies Emphasis in New Learning and New Literacies
Okay, with 101 distance degrees the University of Illinois is an online education orgy.  (To be honest with you I am sorely tempted to quit my day job and spend the rest of my life working through Illinois' gargantuan online course smorgasbord just for the hey of it.) The Urbana-Champlain campus, a leader among brick and mortar grad ed schools, offers a mouth-watering basket of online teaching masters and certificates.  The most tempting one may be the newest one, the one dedicated solely to "new learning and new literacies." This top new online masters degree was created from scratch by America's best literacy researchers.  Its target audience is the working schoolmarm or mister who wants to nosedive into new media and create learning systems that engage young minds online socially as well as intellectually.
8. University of Maryland University College – Online Masters of Education in Instructional Technology
Maryland offers one of America's largest online learning campuses. UMUC offers more than 100 bachelor and master degree programs and certificates online. In 2011, UMUC offered 836 distinct courses online and processed 234,000 online course enrollments.
Wowser!
UMUC offers a substantial – albeit not sexy – edtech masters that's as solid and reliable as my twelve-year-old Toyota. This distance degree offers great foundation courses like Teaching and Learning in K-12 Virtual Schools and Teaching Media Literacies in the Digital World. Unlike many online masters in education programs applicants do NOT need to possess a state teaching license. Maryland residents and military are charged a low rate of about $14,500, but others will have to pay a higher cost of around $22,000.
9. University of Missouri, Columbia – Online Master of Education: EdTech in the Schools
Like many large public universities the Missouri egg heads began offering distance learning decades before the Internet was imagined. 1911 was the launch year for this distance education school. Today, Mizzou offers more online education options than any school in the Big Ten. The university offers 75 online degrees and 550+ online courses. The Mizzou edtech masters program is immersive. Teachers create virtual work portfolios that showcase learning.  Courses are designed around literacy goals including modeling digital-age learning and promoting digital citizenship. Three online major areas are available: Learning Systems Design & Development, the Online Educator or Technology in Schools.
To gain admission you'll need 1000 or better on that pesky GRE.   (Sorry, no waivers.) One cool thing: teachers everywhere who enroll in this online masters program enjoy the same hyper-low tuition as Missouri residents.  For $10,000-$11,000 this degree will come home to you.
10. Kansas State University – Online Master of Science in Curriculum Instruction Digital Teaching & Learning
The Digital Teaching and Learning option is a 31-credit program for licensed teachers.  To get educated with KSU Online an educator must have a current teaching certificate and classroom teaching experience or the equivalent. Grads are prepped to take on leadership roles in school technology integration and director positions in technology-rich schools.  Emerging technologies are emphasized as newly designed course take a broad view of teaching and learning in the context of "virtual learning" – learning in which the world is the classroom – beyond the traditional training of most edtech programs. At about $14,000 this professional degree is a bargain for teachers nationwide.
About Vicky Phillips
Vicky Phillips, tagged by US News as "for 20 years the leading consumer advocate for online college students," has been researching online college programs since 1989, when she designed America's first online counseling center for distance learners on America Online​. In 1998, she authored the first print guide to accredited online master's degree programs: The Princeton Review's Best Distance Learning Graduate Schools. Today, she serves as Chief Online Education Analyst, helping develop the Get Educated online college ranking system—a system that helps consumers compare and rank more than 3,000 accredited online degrees on dimensions ranging from college affordability to brand reputation and student satisfaction. Her classic articles on online education's transformative influence on higher ed have appeared in Salon.com, CNN/The Industry Standard, and Nation's Business, among other media. Her ideas and writings have helped define online learning as a viable option for a new generation of "older" adult college students—many of whom will only study online. Her expert insights and futuristic trend analysis of distance learning have been chronicled in the Wall Street Journal, Time, Fortune, CBS News, Forbes, and The New York Times​.
Trainer helps you in understanding the requirements and rules of the licensing procedure, so that you do not have to face any difficulty in getting your license once you complete your course. Therefore, it is very important for you to choose a driving school where you can get qualified driving educator. If you enroll in a driving lesson Reigate. Reigate can assist you make ready mentally to remain focused and relaxed ahead of the driving test itself. The deep relaxation methods utilized in hypnosis can help you to focus and restore your feelings of confidence and self- faith. It gives actual assistance with taking lessons, clearing the practical driving exam and also detracting the awe and anxieties after your test.
This helps in getting quality driving lessons from expert educators. This kind of driving lesson is intended to teach a person how to drive a car of his choice as quickly as possible. It is an intensive driving course which would help you learn the techniques of driving in a week or so. Opting for the driving lesson that will be suitable for you and get ready to hit the streets with your new car. You can go on a comprehensive driving course that will be on long lasting foundation. All of these courses are designed to help you pass the practical driving test taken by driving school. You will be required to take a Practical Test on completion of a driving crash course. Of course, being able to give a test is also subject to the availability of an Examiner from the driving academy. Some academies provide a practical driving exam prior to your real exam, to make ready you mentally and offer some outcome on your performance. If you are taking driving lessons Reigate or you are close, you exam, or have tried the driving exam and your confidence around you and your skills. For safe driving experience, it is vital to choose a genuine driving school, which covers important driving lessons. Also, look that the driving lesson that you opt is a signed up one. It is also designated to as the deep training program. The driving lesson Reigate will be contemplated to take into account the level of expertise, you will be eligible for, i.e. examines your aptitude and then arrange a car driving lesson for you. However, most lessons are redesigned and could take a week or more depending on how quickly you are able to master the skills.
There are three different types of learners – visual, auditory and kinesthetic. Visual learners have a photographic memory. They create a mental picture of everything they learn. Auditory learners are active listeners.  They learn best by listening and can memorize and recall things easily. Kinesthetic learners learn by doing. They want to be active all the time.
My experience of assessing the different types of learners in my classroom has indeed been an interesting one. I feel that it is very easy to classify some learners whereas it is extremely difficult to classify the others. The visual learners stare at me all the time while I am teaching. They draw flowcharts and maps in their notebooks. They enjoy watching PowerPoint presentations and short videos.
The auditory learners listen to me very carefully. They are disturbed by sounds in the corridor, the playground etc. They enjoy participating in group discussions. They could memorize things very easily.
The kinesthetic learners are hyper active. They don't like sitting at one place for more than five minutes. Unless they are allowed to express themselves in some way in the class, they become very restless. Some of them even start day dreaming. They like learning through games and other activities. I feel that It is easiest to find the kinesthetic learners. However, there are many students who display the learning traits of both visual and auditory learners.
The auditory learners can be taught easily by using traditional teaching methodologies.  They are the conventional type (Indian) of learners. The visual learners improvise the teacher's lessons on their own. They make mind maps, flowcharts, web-charts and drawings in their notebooks to understand whatever the teacher says in class. But kinesthetic learners are different. My knowledge about the various types of learners has helped me in a lot of ways. Earlier I didn't know what to do with the kinesthetic learners. They seemed to be disinterested. They were easily distracted and disturbed everyone in the classroom.
After assessing the types of learners in my classroom, I realized that there must be something in my lesson to facilitate learning for every kind of learner.  I introduce a lesson by using PowerPoint presentations, short videos and photographs for the visual learners.  I recapitulate the content shown through the audio-visual media by explanation and questioning for the auditory learners. I ask children to draw something related to the lesson and make a flow chart about the theme for the kinesthetic learners.  While teaching the lesson, I allow the kinesthetic learners to express their opinions freely. I ask developing questions for the benefit of the auditory learners and I move around in the classroom for the benefit of the visual and kinesthetic learners. I also ensure that there is at least one group activity related to the lesson, so that the children learn through peer interaction.  Recapitulation questions are also asked to capture the attention of the auditory and kinesthetic learners. I make optimum use of the blackboard while teaching for the visual learners.  I also plan the post lesson assignments according to the needs of various types of learners.  The visual learners are encouraged to get pictures related to the lessons, the auditory learners are encouraged to gather information about the central theme of  the lesson and the kinesthetic learners are encouraged to interpret and analyze the lessons.
My knowledge of the different types of learners has also helped me plan the seating arrangement of the class. I ensure that the auditory learners sit at a place where there is minimum noise or disturbance.  The visual learners have been seated in the front rows so that they can see the teacher and the blackboard. The kinesthetic learners have been seated in places where free movement is possible. This has made the classroom environment very comfortable.
I think it is very important for a teacher to assess how every child in her classroom wants to be taught. Traditional teaching methodologies need to be improvised regularly to address the needs of different types of learners. Every child is gifted. It is the job of a teacher to bring out the best in her students.
Selecting the bestdriving lesson Huddersfieldwith prudence, is the first task for any student. Good reputation and track record of the driving school; success rate of the driving school; the quality of vehicles used for training and availability and the experience and education level of the instructors.
By joining well known driving schools, students can feel assured that their skills are honed properly to help them become safe, professional, commercial drivers in the car industry, which is the lifeline of a nation's economy. Using your driving school's cars to spread the word about your business delivers good results, especially in getting more inquiries about your services. Just imagine how many people will see your name on the side of your company vehicles and offer you a call, seldom soon.Driving lesson Huddersfield is a way of driving that involves making a conscious effort every single time a person gets behind the wheel of a car to take any and all precautions for a safer ride. It is not just about thinking about how to keep one's own car safe but also to avoid incidents and injuries to the passengers and fellow drivers on the road. Granted, not everyone adopts the strategy, but it is a good idea at least to consider it.
Advance driving is a training, practice, and mindset for drivers. The overall goal of the entire theory is that it wants to guarantee, as much as possible, safety in travelling by car. This goal can be achieved through proper adherence to all rules of the road (i.e. Using a directional to indicate a lane change or upcoming turn) as well as through the implementation of a number of driving techniques.
Drivers that understand and practice defensive driver are those who possess the skills, knowledge and the proper attitude while driving. These drivers know the traffic rules like the back of their hands, are highly skilled when it comes to driving, but are neither lax nor overconfident, and have the appropriate attitude towards other drivers that are on the road. Driving lesson Huddersfield is defined as being able to operate a motor vehicle with the skills to avoid an accident in a situation where one could possibly occur. Driving lesson Huddersfield is based on the premise that you are actually a very good and safe driver that must be alert and able to react to the dangerous driving that others may engage in.
Driving course teach advanced skills and awareness not initially taught in drivers' education courses. The goal of driving courses is to train individuals to be a proactive driver in order to avoid dangerous road situations or the poor conduct of other drivers.<-id='21150236' data-app='share_buttons' data-title='The goal of driving lesson Huddersfield is to prepare individuals to be an active driver' data-link='http://www.libyan.biz/the-goal-of-driving-lesson-huddersfield-is-to-prepare-individuals-to-be-an-active-driver/' data-summary=''>